Joy Advocate! Business Strategist, Problem Solver, Entrepreneur, Financial Analyst, Business Mentor, Event Producer, Public Speaker, Innovative Team Leader,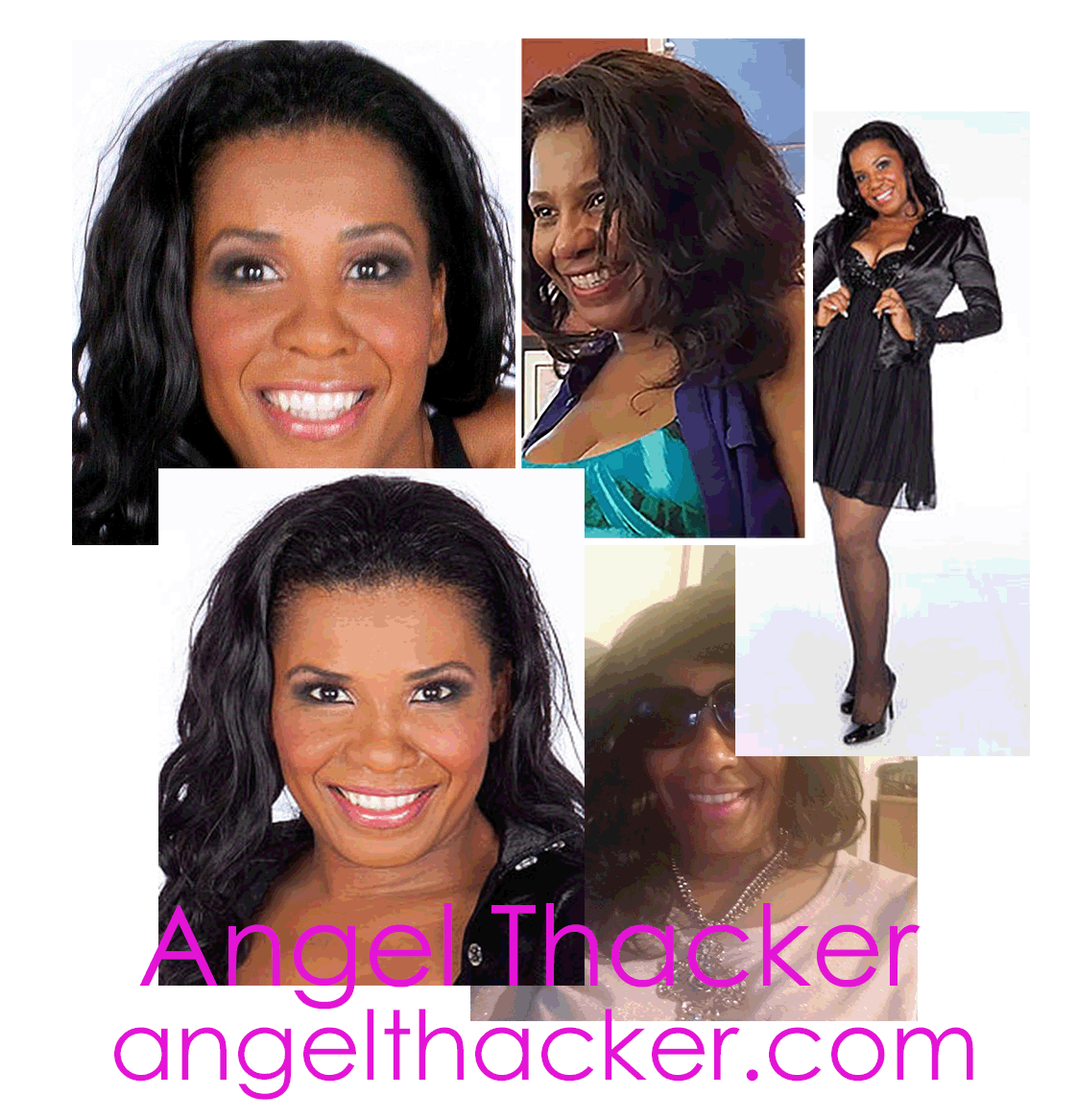 I think I know what brought you here today...
​
Have you been working hard in your soul business and feel like you need something more?
Are you tired of the GRIND to just make it in your business?
Are you struggling with new technologies and how to apply them to evolve your business?
Do you have a desire to do more than just readings? Do you want to help people transform?
Do you want to leave your job and focus on your soul's passion?
​
It can be hard to put your finger on everything you need to focus on. Especially when you are guided to be a support system for others, we can often lose the ability to see clearly where we need to focus on for ourselves. Having someone to help guide, support and focus you so that you can grow a thriving business aligned with your Soul Purpose and that gives you access to your ideal clients whom you can service with passion.
I am here to help you!
I am Angel Thacker and I'm passionate about helping soul entrepreneurs find their deep passion and create thriving and satisfying businesses. Embracing the world platform and generate income in online platforms.
​
I founded Afro-Belly Boogie to create a fun and sensual fitness program that anyone could and have a great time. I created my program without any knowledge or background and was able to create a thriving fitness brand with more than 100 instructors across the nation.
​
I founded the New Age Guild as a part of my passion to help soul entrepreneurs build thriving businesses in the new online environment.
​
I've been able to reshape my focus and transform my business into a 6+ figure business that gives me joy and satisfaction. And that's my secret. Connecting to the Joy that made me want to do the work that is my Soul Purpose.
​
I want to help you make real changes in how you engage and present your business. And how you plug technology into your process.
​
My 1:1 mentoring program was designed for the soul entrepreneur who desires to create financial freedom, satisfaction, and joy in their work.
It is designed for you!
We'll refocus and deep dive to connect to your real purpose and how your business will fulfill.
Connect the dreams, ideas, and inspirations to align in real focal points and plans
​
Real plans, milestones and accountability to place you firm into action and moving forward
This is a 3-month program that is designed to make a change for you in how you do business. In our work together using real business strategies that will focus on building your business for sustained growth. We will...
​
Create short/mid/long term goals
Re-establish your rates, services, and programs to meet your goals and client needs
Create your full business plan that will include your marketing, social media and your packages of services and products
Develop and take action on your 90-day plan
Take action and launch you with a solid program that highlights your transformation
​
Our work together will include...
​
90-minute onboarding strategic session focusing on mapping out your goals & dreams
90-minute mission & branding session to focus on creating your transformation
Weekly 50-minute personalized mentoring & coaching to give you real support and advice
Real activities & exercises to keep you focused and in action
In these 3 months, you will have me as your personal strategic consultant, business developer, brand manager, and bestie!
My goal is to build you into a confident, authentic, and focused entrepreneur providing amazing services for your ideal client in a revenue-driven business that satisfies your life.
Is this for you? I am serious about helping you take your business to the next level. This program is for you if...
​
You have a business and are ready to take it to the next level but don't know what to do.
You are ready to do the work needed to develop all sides of the business to build your business.
You are open to feedback and ready to be guided by your intuition and trust what is possible for you.
You are ready to trust and learn from someone who has mastered business success and who wishes the same for you
​
I also want to be clear. This is for the soul entrepreneur that is already generating about 50K+ a year in their business and/or is ready for a real business development program. To be ready means you are able and committed to investing your energy, committed to taking real action, and have the budget to take this step.
​
Are you ready to get to business?
I have designed this program to help the soul/spiritual based business owner create a business that generates real revenue. It's for the entrepreneur who is already generating revenue and is ready to focus on building more earning potential.
​
Investment
$1200 per month or $3100 paid in full.
​
​
To give each client the best experience and allow me to focus on each participant, I limit participation to no more than 9 individuals at a time. If you feel like this is what will make the difference for you and are ready to get started, please complete the program application and I will set up a call for us to discuss what's possible
​
​