Manifestation Queen! Joy Advocate! Life Accelerator Business Strategist, Podcast Strategist, Entrepreneur, Financial Analyst, Business Mentor, Event Producer, Public Speaker, Innovative Leader,
ACTIVATE YOUR SOUL BUSINESS
Diamond Program!
FINE-TUNE, GET CLARITY AND SHINE!
IT'S TIME TO BREAKTHROUGH!
The next group is coming!
October 23, 2021
Welcome you fabulous

Soul Entrepreneur

!
Hey...
​
Soul Entrepreneur
How are you doing in your business?
It's tough times and yet people need the love and support.
I know your struggle.
I know because I've been there too!
I've lived the full story...
​
HARD WORK WHERE YOU CAN ONLY DREAM OF CREATING ...
​
A place where your products, programs, and services are taught after and sell!
A place where you spend more fabulous quality time with your family!
A place where rest is real, restful and filled with dreams.
WOW... that would be a great place to be wouldn't it?
Wouldn't you love to make a living doing what you love to do?
​
Wouldn't you love to turn your dream into your life's business?
​
​​
Are you a.....
​
Reader, Healer, Energy Worker, Dance Instructor, Yoga/Meditation Instructor, Speaker, Workshop Facilitator, Artist, Designer, Intuitive, Clairvoyant/Psychic, Massage Therapist, Light Worker…
​
Are you a talented individual who would like to start a business?
Or perhaps a working practitioner who is ready to take your business to the next level?
I welcome you and would love to help you make your life powerful and fulfilling!
My name is Angel I welcome you and would love to help you truly connect to what is possible for you.
It is not easy to create a successful holistic or spiritual business. You need a combination of conventional and unconventional tools and more than just a pinch of creativity. We can make mistakes and turn our wheels far too fast for far too long - becoming overwhelmed and even burned out. Focusing on bringing in money rather than the quality of clients that fit the business we're trying to build.
In my personal journey, I have learned that it can be difficult to know which way to turn, how to adjust, and even if you are pursuing the right path. I have developed tools that have worked for clients who have gone on to build successful practices and joyous lives doing what they love to do. These tools have combined the marketing and business tools I have developed from my more practical education and professional background along with tools from my spiritual work. I have learned the importance of connecting deep into your soul's purpose and The Divine consciousness so that you are clear with your vision and voice. It's this vision that will help bring power to your business!
When we are gifted with the talents of the oracle, we often find the work is easy. Coming to us powerfully and the people around us feeling we are THE BEST! Though the work comes easy, building the business can be hard.
Like you, I have lived it. As they say, the struggle is real.
I have...
Worked almost everyday day for 10 to 12 hours doing client sessions...
​
Traveled 20 to 500 miles attending fairs and expos...
​
Spent hours in the house shackled to a phone line waiting for people to call...
​
I've given away free sessions all day with the hopes of pulling a client...
​
Like I said...I lived it!
​
The work is hard but you gotta do it...
right?
You can sometimes find yourself wondering why you chose to focus on your soul's calling and just don't go get a "real job"!
​
Let's talk about it...
You've worked hard to develop and hone your talents to be the best you can possibly be!
​
When you completed your classes, mentorships and enterships no one may have told you how challenging it could be taking on the role of a what I call a Soul Entreprenuer.
​
Long hours trying to define who you are and set yourself apart to pull attention to your talent. And not time to minister to YOU.
Do these thoughts resonate?
I don't know what to do or how to do it.
Where do I begin?
I wonder what first step to take.
I am frustrated with the type of clients connecting to me.
I left my conventional job to focus on the spiritual work, now I'm struggling financially. Did I jump too soon?
Sound familiar?
Starting a business can be more complicated than just having a vision.
Digging down to the full recipe of the dish is only a part of what I can help you with.
​
My friend
What do you wish to create?
A client base that meets your goals and fulfills your dreams.

A comfortable living, bringing in 4 to 5 figures per month.

The ability to travel and share your message with the world.

Creating products and solutions that help your clients across the world.

Freedom to live your life with great passion and joy!
Having clients that resonate with your message?

No longer having to prove your worth? Having people value your message and gifts.

Being able to leave your conventional job and gain financial freedom with your practice?

Have your message clearly stated and heard beyond your geographic community?
If this is you, I say it is time to turn your dream into your reality!
I have created for you a special opportunity to jump-start or reignite your spiritual business...I call it



Activate your Soul business!
What do I mean by "activate your soul business?" Well, when you turn on a lightbulb or light the fuse on an exciting firework, you see an instant and powerful result from one single action.
​
That's what I'm talking about!
​
Light your dream up in the sky like a wild firework display!
Why should you work with me?
So why should you connect with me to help you build your business? Well....
I'm a practitioner like you.
​
I am a medium, channel, and intuitive life coach who has worked to build my skills, reputation, and business on my own for almost than 30 years. The spiritual training programs, along with a diverse background in traditional business development and coaching, have given me experiences and skills that have helped me build a solid toolbox to support you.
​
I am a business professional with a background in business development and coaching.
​
I have worked for over 30 years as a business professional in; marketing, high finance, and business strategy. I am a business and life purpose coach and have traveled the community speaking and delivering workshops to help re-connect teams, resolve business struggles and help individuals understand what they truly want in their lives. I have a passion for being a part of the individual and group life purpose discussion! I have worked with thousands of individuals to resolve their issues, connect to their purpose and realize their dreams. I have helped hundreds of Spiritual Entrepreneurs build their businesses - whether from the beginning of their dream of taking their established business to the next level!
​
I have led classes and workshops that range in topic from basic spiritual development to spiritual business building tools. I am sought out as a speaker and workshop facilitator on many topics.
Why is this my passion?
As a practitioner, it all came very real for me as I found myself not just connecting to individuals to answer questions or find solutions. I found more rising practitioners connecting with me to help them with their business needs.
Asking me questions like:
What did you do to get to where you are?
How did you know when it was time to jump to the next level?
Am I ready to take the next leap?
How did you build your website?
What is the next step to growing my clients?
What I found is that there are not as many solutions out there for the Spiritual Entrepreneur as there are for the conventional business owner. So I became passionate about helping create solutions. I use intuitive gifts along with my business skills to bring you answers, tools, guidance, and support. I will be your teacher, mentor, and counselor. Giving you strategies and accountability. In the end, I want you to take off powerfully so that you can bring your gifts and message to the public to help the world! For the world needs you today!
As a business coach and strategist, I bring my years of work as a Soul Entrepreneur and as a business professional...
​
My background!
I am a practicing Soul Entrepreneur that has worked in my community for over 25 years
​
I have built and sustained a thriving business that has evolved with trends and changes in business and technology
​
I have built a fitness brand without a background or knowledge of the fitness industry
​
I have created launches, products, programs, and courses that have sold 5+ figures
​
I have delivered more than 25,000 hours of individual session hours as a practitioner
​
I have delivered group training sessions for Soul Entrepreneurs across the nation in person and via conference call for the last 7 years
​
I have trained & worked as a real-world business leader and consultant for over 20 years
​
I have sate of the art and mainstream business strategy education and experience.
Education Credentials
Undergraduate study
Santa Clara University
University of Pheonix
Graduate study
University of Florida
Walden University
The College of Metaphysical Studies
Bachelor of Science, Business Administration
MBA, Finance & Marketing Focus
Doctorate (candidate), Organizational and Infrastructural Development in (Divinity):
McKinsey Group, Management Accelerator Program
Inclusive Leadership - Leadership Training
Workshop and Group Facilitation Training – Franklin Covey
Goal Setting Workshops - Franklin Covey
Date with Destiny & Unleash the Fire Within - Anthony Robbins
​​Emotional Intelligence - Leadership Training
Mentors & Certifications
Minister, Universal Life Church
Certified Medium (Imagine Spirit)
Certified Life Coach (Expert Rating),
Certified Personal Trainer (NESTA, PTA Global)
Certified Professional Life Coach (Transformation Academy)
Certified Life Purpose Coach (Transformation Academy)
Certified Spiritual Life Coach (Transformation Academy)
Certified Happiness Life Coach (Transformation Academy)
Certified Goal Success Coach (Transformation Academy)
Employee Performance Coach (Transformation Academy)
Master Life Coach (Transformation Academy)
Certified Hypnotist (American Alliance of Hypnotists)
Aromatherapy Certificate (UC), (Expert Rating)
Charka Energy Healing | Clearing (MSC)
Sacred Herbalist (UC)
Reiki (UC)
Guided Meditation | Past Life Facilitation (PE) (MSC)
​
Mentors
Intuitive Development - (MSC)
Release of blocks and soul attachments – Catherine Morningstar (deceased)
Chakra Clearing and Healing Training - Catherine Morningstar (deceased)
Distance Healing and Reading Training - Catherine Morningstar (deceased)
Mediumship Mentorship - Annette Martin (deceased)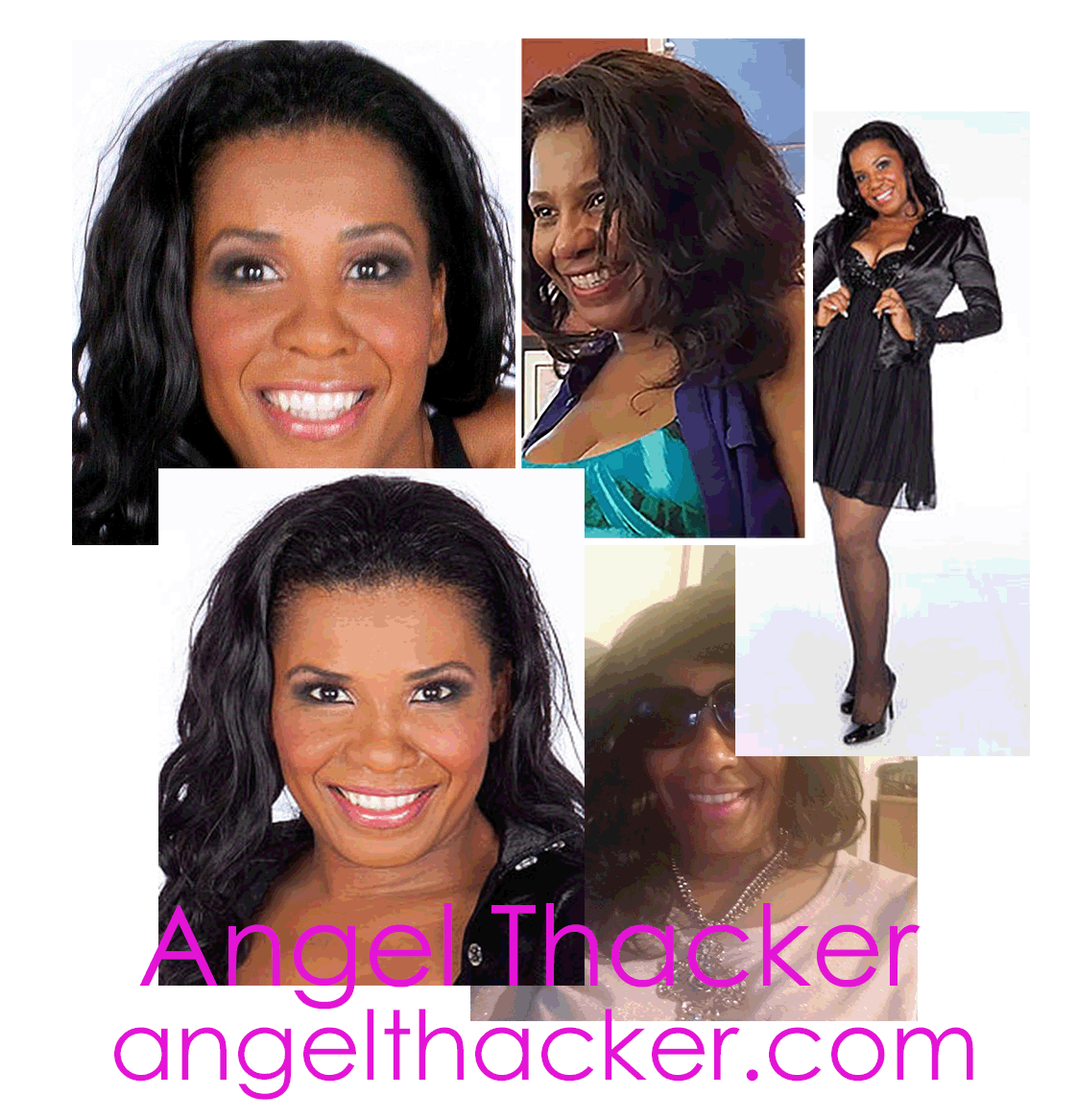 I have spent almost 30 years working as a SOUL ENTREPRENUER.
The journey has been amazing and filled with the lessons of the doing! I want to share those with you!
I want to help you accomplish your life dreams!
I have created for you a special opportunity to jump-start or reignite your spiritual business with the lessons of my experience, education. successes and failures.
All through ...
Activate your Soul business!

Diamond group
In this program you will...
Get a clear vision of what you truly wish to create for your life!

Dive deep to find your life purpose and set goals to create your life within that purpose

Create a path to the job or business of your dreams.

Release the stoppers, blockers, and obstacles that have been present for you.

Accept that you are worthy of ANYTHING you wish to create or dream

Understand your true value

Learn the basics of business to build a plan and market your Big Dream!

Learn state of the art innovations to help you thrive in today's covid affected business world

Learn to build a life practice system that will support your manifestation

Build a solid ACTION plan to IGNITE your life forward!

Design a map to building a solid business or life plan
It's time to start turning your life's dream into a THRIVING business today!
The programs are developed for ease of use and accessibility.
When enrolling in all programs you will receive:
Program workbook and assignments

Weekly program workshop

Weekly office hour calls for support, discussion, and Q&A

On-demand course content

Lifetime membership as a Diamond member of my Soul Entrepreneur Tribe!

Access to me via Diamond Member Groupme

1:1 sessions to give you personalized support
I call this program my Diamond because I want to give you the clarity to sparkle in your life and shine in your business! It is designed to open you up to your message, understand your branding, create your business plan and gain an overall focus on how to build your presence in a growing in this 21st-century post covid business environment.
​
It's about CONNECTING!
Connect to your purpose
Connect to your brand
Connect to your plan
Connect to your community
Session 1
Diamond Onboarding
A welcome session to activate you in to your Diamond Program!
Intriductions, accountability team assignments, review of the program, and powerful goal setting session!
Clear your mind, release any negative beliefs and get started on the road to your SOUL FORTUNE!
This module is designed to open up your life to what is possible for you without consideration, hearing or looking at the blocks and obstacles that may linger.
​
Connect to your voice
Connect to your message
Connect to your PURPOSE
​
​
Release the 4 Letter Word
We will work through the process of letting go of FREE and truly understand the value of your services.
​
We will work to fine-tune your messaging and voice in the flavor of your band. Creating you the best you top present in your business
Key marketing strategies to help you grow and thrive consistently. Including my special marketing blueprint!
Brand is everything and we can struggle trying to find our brand in messaging, images and even use of color! This module will take you through breaking down all your goals & desires and creating images and messages that deliver your SOUL BRAND.
We will focus on shifting your mindset from struggling through a hustle mindset to gliding to the FLOW with your business. Build sessions and programs to turn up your business.
You will learn tools and techniques that to help you build a community of active followers and traffic to feed into your sales funnel.
Learn techniques to use podcasting to expand your message and grow your business!
I will take you through the must-haves for a business to thrive, recommend simple to use options and walk through basic usage.
Many small businesses fail primarily because they do not have a clear plan from the beginning. In this module I will take you through my 1 * 2 * 3 business plan process that will help you:
Visualize your business dream
Set goals to get you started and take you through the steps as you grow
Develop financial measures & standards
Techniques of connecting with groups, professionals and industry leaders to grow and profit faster.
Reflect| Celebrate | Awards
Each session includes:
​
Program workbook and assignments

On-demand course content