The Joyous Life Coach
Soul Business Coach, Mentor and Strategist
Manifestation Activator
BUSINESS STRATEGIST, KEYNOTE SPEAKER, AUTHOR , COURSE & WORKSHOP FACILITATOR,

ACTION INVOCATIONS, MANIFESTATION INVOCATIONS
Creating success with your dream business is like becoming a successful dancer over 40!
"Your first time on stage is the scariest thing you've ever faced. But when you're done.. all you want is more!"
Angel Thacker,
Founder, Afro-Belly Boogie & New Age Guild. Principal, Two Lions Group LLC
SF Bay Area Belly Dancer & Fitness Entrepreneur
I became a dancer late in life .. first out of necessity then because I loved it! I started dancing as part of my fitness journey when I launched my brand Afro-Belly Boogie. A fitness program that helped me regain my health and launched more than 150 individuals into their personal journies as fitness professionals. My passion for fitness evolved into a passion for dance. I can still remember my first professional performance. I was scared, unsettled, and (after seeing all the young beautiful dancers around me) I felt completely unprepared. How could I possibly think that I could be competitive in this field?
​
Let's be honest. How often do we feel that way every day in business? Especially in our own business. The feelings are almost all the same:
​
fear of failure
feelings of inadequacy
unsure of our skills
not sure if we can remember what to do
lack of confidence in our presentation
lack of education or knowledge
​
This is how we feel that first step out to the unknown. However, like my journey in the dance, I became more comfortable, confident and my skills strengthened with every performance.
​
Accelerating your business is about accelerating your life through igniting what you're passionate about and launching your business UP on the momentum of that passion!
​
Find your brand, define your message, connect to your ideal client base, and build your community.
​
Angel Thacker is an adept business coach and spiritual entrepreneur. For over 25 years, Angel has provided exclusive coaching services to organizations of all sizes in a wide range of industries and individuals. Additionally, she provides business coaching that develops real, resourceful and resilient leaders who achieve amazing results through spirituality.
​
Throughout her career years, she's prone to access to tools, resources and extensive knowledge with which she uses to transform the lives of people. Angel is an experienced spiritual entrepreneur, so she speaks from experience, as well as years of her own personal and professional development.
​
​​As a spiritual entrepreneur and business coach, Angel leverages her depth of business knowledge to motivate, educate and inspire entrepreneurs to achieve a higher level of success, professionally and personally. Angel offers a holistic approach to happiness and overall well-being. She is enthusiastic about helping people maximize their potentials, unlock their uniqueness and discover their purpose in life. With a distinct perspective, she spiritually examines their predicaments differently and discovers the core hindrances to their success- empowering them to ignite and transform their lives.
Angel is a highly gifted spiritual and intuitive life coach, focusing her life on the technologies of what she calls living a "joy*possible life". Using her 21 "joy laws" she works with clients to shift their focus on creating and maintaining a space of joy to access true fulfillment and abundance in all areas of ones life.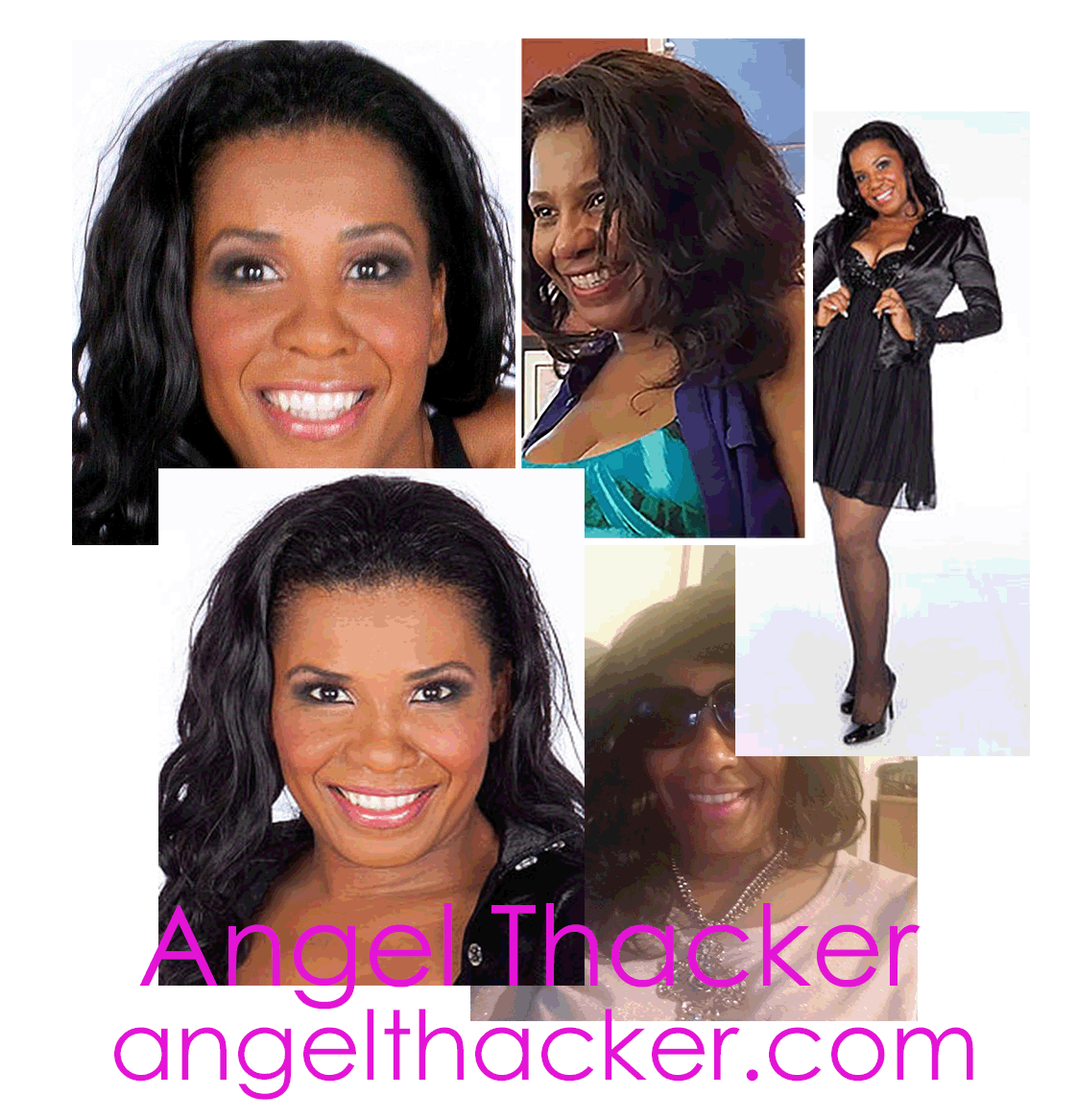 1/4
Like so many of you, I have been through some tough times!
I have lost everything
Been left by my husband to raise my daughter alone from nothing
Had to live on public assistance
Had to recover from sexual and physical abuse
Life can be hard, I know! I experienced my own personal struggles and tragedies, suffering the personal loss of loved ones - losing my beloved mother, 3 brothers, a niece, cousins, grandparents, dear friends and so many more. As we entered the new century I found myself facing my own mortality when I was confronted with tumors in my ovaries which halted my momentum in life. And just as I felt I could handle no more, the 2008 financial crisis hit and both my husband and I found ourselves without work. I found it difficult to move forward in my faith and process when I was struggling with my own personal losses and struggles. I share this with you to provide a clear message that I understand. I connect to my clients with humble understanding and a true desire to aid them in their goals to get answers that will help them move past whatever it is that is challenging them in this time in their lives.
I have been through some stuff that has made me question if there is a place for me in a world of happiness and abundant prosperity. There were times I wondered if I was destined to just get by and pray I had enough to retire without having to take on 2 - 3 part-time jobs in my retirement to make ends meet - when that time comes!
​
And I made it out with true life love and joy!
​
You can accomplish the WORLD through the filter of JOY!
I am committed to your life's transformation!
How many times have you had to re-create your life?
One of the hardest things to do is to re-create yourself.
I have had to re-create my life multiple times. Shifting and changing my life as the world changed around me and circumstances in my personal life dictated that change. I have climbed out of holes to stand back on the ground so many times I began to feel it was the normal experience that everyone went through! I have had 4 points of transformation in my life:
1. My first husband left me to raise my toddler alone with no assets or resources;
​
2. I lost my job as a single parent and had to re-educate and rebuild my life once again from nothing
​
3. When the nation suffered a major market reset, my husband and I both lost our jobs and I found myself having to climb back out of the darkness to re-establish and re-create myself once again
​
4. The final time to date and when I decided I could no longer do what the "company" needed of me. Rather, I needed to take care of my family and personal needs to be fulfilled in my life's purpose! And this is where you and I are meeting today.
There are so many coaches and motivational speakers out there and most of them are absolutely amazing! I don't desire to discount what they have to bring to you. What I desire to bring to you is a solution that you can connect to that will get you what you both want and desire!
​
Here are some examples of some of the successes I have had in my personal life. Life is not about being rich, it's about making your life rich. The examples below are the deep and important goals along with some fun and fabulous goals!
And everybody gets a car!
So this is one of my favorite manifestations (2nd only to manifesting my man!). I've always wanted a Lexus, as we know they are expensive. With some focus and belief and manifestation magic, I'm driving my Lexus! But it's not just that, my daughter got her new car out of the deal as well. New cars all around!
From 2008 - 2010 I was knee-deep into recreating my life. Money was short and I passionate about giving my daughter joy and adventure even though we had so little. We bonded together in our love for animation and science fiction. Although I did have the money, I wanted to generate so that I could take my daughter to any convention or event that she wanted to go to, without worrying about money. Just like creating myself as a fitness instructor with no background, I decided to create myself as a journalist. With no experience, no references. Just a desire and mindset/. I set out my goals to write for a major publication, be relevant and be paid to attend and report out on events. And I did, writing for the San Francisco Examiner for 3 years, attending fandom events throughout the West Coast and meeting some of my favorites in the genres. Most importantly, creating memories for my daughter that drown out our new poverty years.
​
You see my daughter and me with actor Vic Mignogna and there I am with Crispin Freeman and Marina Sirtis.
Traveling is something I enjoy and getting back to it quickly was important to me. I didn't just want to travel around doing lectures and working, I wanted to travel with my husband and enjoy life on an EPIC level.
​
In about 12 months I was able to see a solar eclipse, travel to Cabo, spent a week at Disneyland, hiked the through poppies, went to Las Vegas...all by manifesting the means and finances.
Angel's Credentials & Experience