Joy Advocate! Business Strategist, Problem Solver, Entrepreneur, Financial Analyst, Business Mentor, Event Producer, Public Speaker, Innovative Team Leader,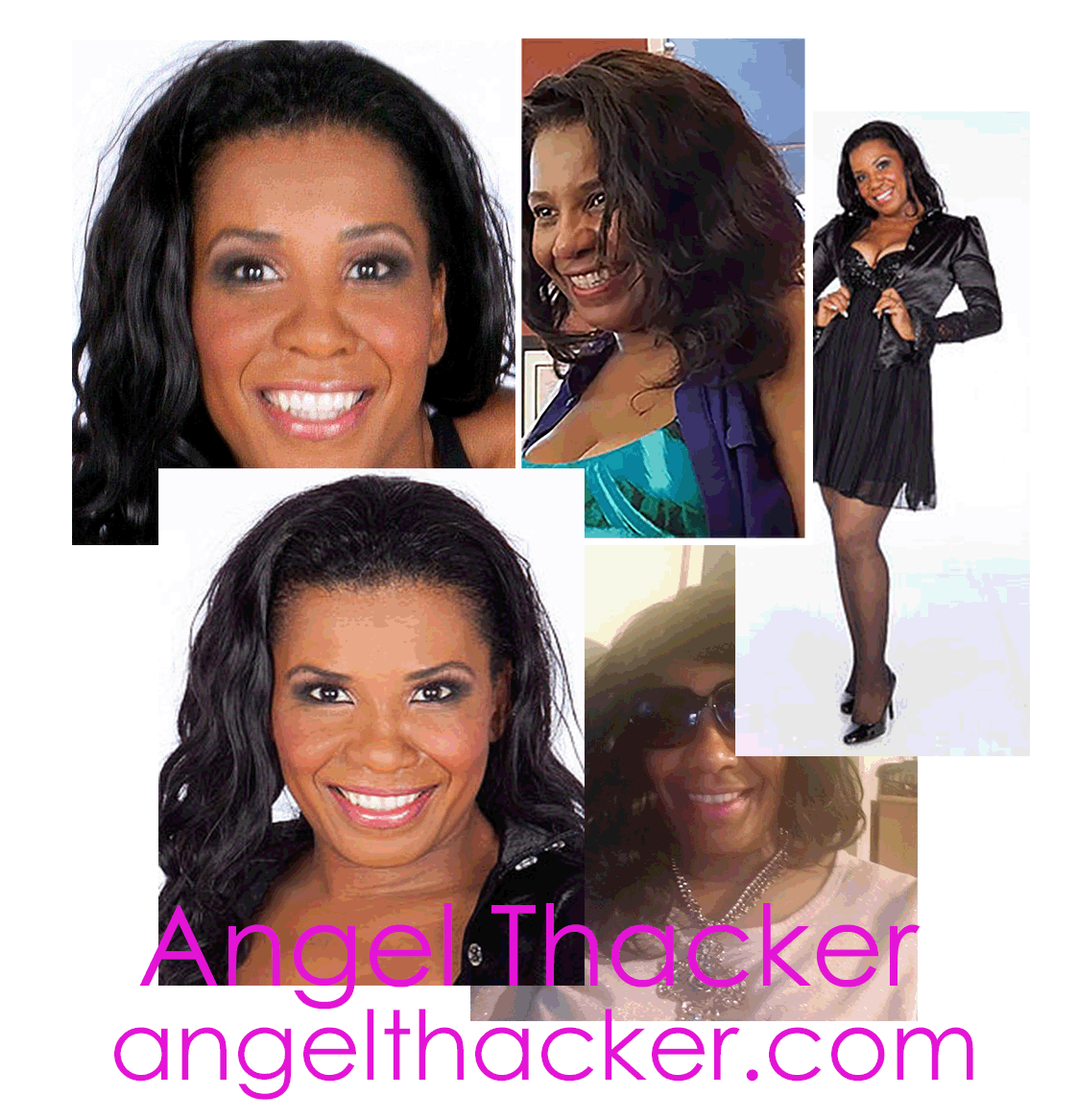 The next group is coming!
August 29, 2021 - November 21, 2021
To Open Your Life To What You Are Truly Worthy Of Receiving?
To Walk With Confidence And Certainty?
To Be At Peace While Your Life Moves Freely And With Ease?
Do You Wish To Be Ready?

Well, I have a question for you...
Do you feel frustrated with...
Creating Joy and Prosperity when life is challenging!
​
Manifesting abundance while staying focused on your spiritual path!
​
Working your way through the Laws of Attraction
​
Looking for the answers from outside of you while making ends meet...
How are you doing with your spirtual connection?





Has it been easy for you to build a process of spiritual connection that truly brings you balance and fulfillment in all areas of your life?



Are you looking for a connection that will help you feel...
​
- balanced and grounded from the beginning to the end of your day
​
- released from the distractions of past experiences and situations
​
- joyous about life and able to see the blessings of each day
​
- freedom to reach for your life's biggest dreams without doubt, fear and confusion
​
- absolutely certain that all you set out to accomplish will come to pass because you are worthy of it
And are open to create manifestation magic in all areas of your life with joy and ease?
When looking for the answer you always find your way to more questions
And no clear path to that elusive answer...
Welcome to




Connect Within




Activating Your Life With Ease
My name is Angel Thacker and I am The Joyous Life Coach. I believe that each of us has the ability to make that awesome connection to that great Divine Source outside of ourselves and can become whatever it is we wish to become so that we each can seek out, accomplish and IGNITE our life's purpose. Making our dreams true reality.
We can each:
> Create a life of joy and empowerment.
> Have abundant prosperity in all areas of our lives.
> Find love in a fulfilling and joyous relationship
> Be in a space of balanced health and vitality
> Detatch from the toxic and disempowering relationships from our past and current lives
> Take on our dream business with GREAT success
> Ignite our dream into our reality.
​
All we need is a clear connection to the Source that will give us a boost from our greatest ally in our journey in this life.
Before we get started...
​
Let me tackle the gorilla in the room!
​
As you read this, please note that this is not a process of taking a stand about your personal beliefs. I will not be challenging how you relate with the source of spirituality outside of yourself. I merely believe that you MUST have some connection and belief in a power outside of yourself.
​
As Queen Elizabeth I said...
The purpose of this program is to help you build a clear connection to the Source of spiritual support.
To help YOU build flow in your life.
The Goal
Create Your Life in Purpose, Health, Balance, Joy & Abundance
Connecting the dots between a practical SPIRITUAL PRACTICE and creating a PURPOSEFUL, PROSPEROUS & FULFILLING life.
Accessing the keys to heal your soul and activate your purpose through Divine connectivity.
Becoming empowered and passionate about life!
​
Creating LIFE TRANSFORMATION
​
And IGNITING your life dreams!
"Connect within each day and create your day in joy and peace while opening a path to abundant prosperity in every area of your life and get your life into FLOW"
FLOW is what I call the state of:
​
Absolute creation in abundant prosperity and positivity, where everything you need, wish for and desire comes to you with ease and comfort each day.
This is a reality we all wish for right?
I want to help you get there!
Wake Your Life Up And Connect!
Let your connection reveal your life's joy!
Tap into your deepest soul connect and awaken what is possible in your life.
​
Are you ready to heal your system, strengthen your focus, embrace your universal worth, and step into your Soul Purpose?

Are you ready to transform your life?
Transformation is defined as:
a thorough or dramatic change in form or appearance
​
​
Sometimes our lives need more than just a reading to answer questions. Sometimes we need a boost of spirit and some focused attention to clear and recharge our space. Regain your focus and set down on your life purpose path. It is my PASSION to help people find their life purpose, step onto a path a greater abundance in happiness, joy, love, and prosperity.
Connecting Within, Accessing Your Purpose, Creating Your Dreams, And Making The Impossible,

POSSIBLE!
Wake up your SOUL and ignite your LIFE!
Is a program that will give you access to the tools to awaken your soul to what is possible for your life!
Together we will open your eyes to help you WAKE UP and step firmly onto the path to your life purpose. This 12-week spiritual life mastery experience has been designed to help you hone your skills, tap into your intuition, heal, release, unlock joy, abundance, freedom, and prosperity in all areas of your life. In this program, you will...
​
TAP INTO YOUR INTUITION!
We all have access to the Divine Source. Clear the wiring and open the channel to trusted insights and confirmations that will evolve your life to space where you can accomplish anything you wish.
​
IGNITE YOUR RELATIONSHIP WITH JOY!
Release the conversations, people, and experiences that have distracted you with negativity and pain. The soul journey work will create a space where you can release and move forward in joy without engaging in darkness.
​
GAIN THE ADVANTAGE OF YEARS OF SUCCESSFUL
COACHING & CLEARING WORK!
Through over 25 years of work, I have helped individuals release their past pains, blocks, attachments, and chords. I have pulled together the tools that I have developed over the years, the experiences I have learned from, and guidance from my support system experiences of decades of work with thousands of clients.
​
GET REAL-LIFE TIPS TO BUILD YOUR DESIRED LIFE
Along with a real spiritual transformation you will be walked through real-life processes to help you build your dream life. Goal setting, dream mapping, and more! ​
​
LEARN TO ACCESS AND APPLY MAGICAL MANIFESTATION!
I believe that we all have the ability to create the life of our dreams. The key is learning how to lock in and stay in that manifestation state. You will gain my key tips to access the space of real manifestation and activate your dreams on a regular basis. Everyday Magic!
​
LEARN TO MASTER "THE ASK"!
Open your life to what the Divine Source had planned for you! ​
​
Connect Within

evolved from the more than 25 years I have worked in the community as an intuitive, life coach and healer. I have designed the program to help you gain access to the systems of support that are both within and outside of yourself - that have been put in place by the Divine Source. This program will help you release the darkness you may feel follows you in pursuit of your goals with a focus on releasing fears, blocks and negativity. Connecting you to your spiritual support systems with practical tools, actions and processes that you will be able to engage with and will change how you move forward to create abundance in your life. You will be placed in actions to focus and ignite you each day and will be able to hold yourself accountable to positive steps and forward movement.





We have been promised by the Divine Source that all we desire and wish for we can have as part of universal perfection. The only thing that truly stands in our way is ourselves and all that we allow to get in the way. Through our work together you will have access to letting go of what has stood in your way of bringing you all that you have the grand potential of achieving.

You will be opened up in your personal space, developing a stronger connection to your intuition and that deep soul connection to the Source we all need.
What you'll receive in your 12-week journey...
~ 12 foundational modules
~ 12 breakthrough guided meditations
~ 40+ video & audio lectures and class content
~ 24 + practical exercises and activities to put you in action
~ Personal discovery journal
~ Group connection sessions
~ Forum for Q&A
~ Daily connection calls

You will be placed in REAL ACTION to create REAL MOVEMENT in Your Life!
Section 1 - Getting ready & Preparation
Module 1: Spring cleaning:
Clear your space
Clear Your Life
Clear Your Body
Clear Your Mind
​
Module 2 - Intent
BIG Dream Activities
Dream Work Action
Set Your Intent
Open your life to what is possible
​
Module 3: Claim Your Space
Clearing & Gounding
Establishing a safe and powerful space
Creating Your Sacred and Safe Space
Energy Center Clearing & Grounding
​
Module 4 - Your Energies
Energy Center Clearing & Grounding
Energy flow - the effects in your life
Staying in POSITIVITY
Opening to release fear & doubt
​
Section 2 - Release & Let Go!
Module 5: Releasing the past
Tapping into your past life drags and blockers & releasing them
Releasing your lessons and debts through forgiveness & gratitude
Letting go of those who gave us; fear, doubt, anger, hurt and pain
Powerful healing tools
Module 6: Soul Deep Dive
Healing through your triggers, blocks, and biases
Tools to allow you to create and sustain a powerful and positive soul space
Soul treasure mapping to create your life's mission
Assigning duties to your internal and external support systems
​
Module 7: Bringing truth, joy, and love into your space
Establishing your Divine connection
Sitting in a Divine joyous space
Change how you use your space, energies, and language to create love energy
Learn how to fold love and joy into your manifestation and creation focus
​
Module 8: The steps of the Connect Within process
We will walk through the steps in this module. Step by step walk-through.
Daily calls to start your day in connection
Evening check-ins
We will continue this process throughout the balance of this program
​
Section 3 - Joyous Life Abundance
Module 9: Abundance & Prosperity 101: workshop
Tools to create a positive and powerful conversation in your life
Create the Midas Touch!
Gain tools to create prosperity in ALL areas of your life
​
Module 10: Soul Dream Creation 101: workshop
Learn the techniques to create positive energy to support specific areas of your life. Learn how to turn negativity into a process of release and flip into a positive and powerful outcome!
​
Module 11: Life manifestation 101: workshop
Create your life dreams and goals through powerful manifestation tools and processes.
Spiritual check-in techniques
Maintaining filters and protections
​
Module 12: Staying in FLOW: Ways to STAY ON TARGET!
Using positive language for positive results
Breath through life
Staying still
Establishing and maintaining your circle of ALLYS
​
It's my desire to help you see the way clearly to your dreams and know that you can get there! Sign-up by July 30th for the program and I will set you up with some additional content to make your journey!
I've added these bonuses to make this journey even more powerful!
Workshops to help you maintain your FLOW FOCUS!
* Handmade healing crystal connection bracelet
* Journaling 101: journaling activities to help your daily focus
*Affirmation University
* Essential oil alchemy
* Crystal alchemy
* Tapping into sound for healing
* Tapping into energy for healing
* Hack your mindset

Program value: $11,645



Program Cost:
$897 Paid in Full
$325 Monthly
Sign-up by July 30th and receive your EARLY BIRD bonuses!