Joy Advocate! Business Strategist, Problem Solver, Entrepreneur, Financial Analyst, Business Mentor, Event Producer, Public Speaker, Innovative Team Leader,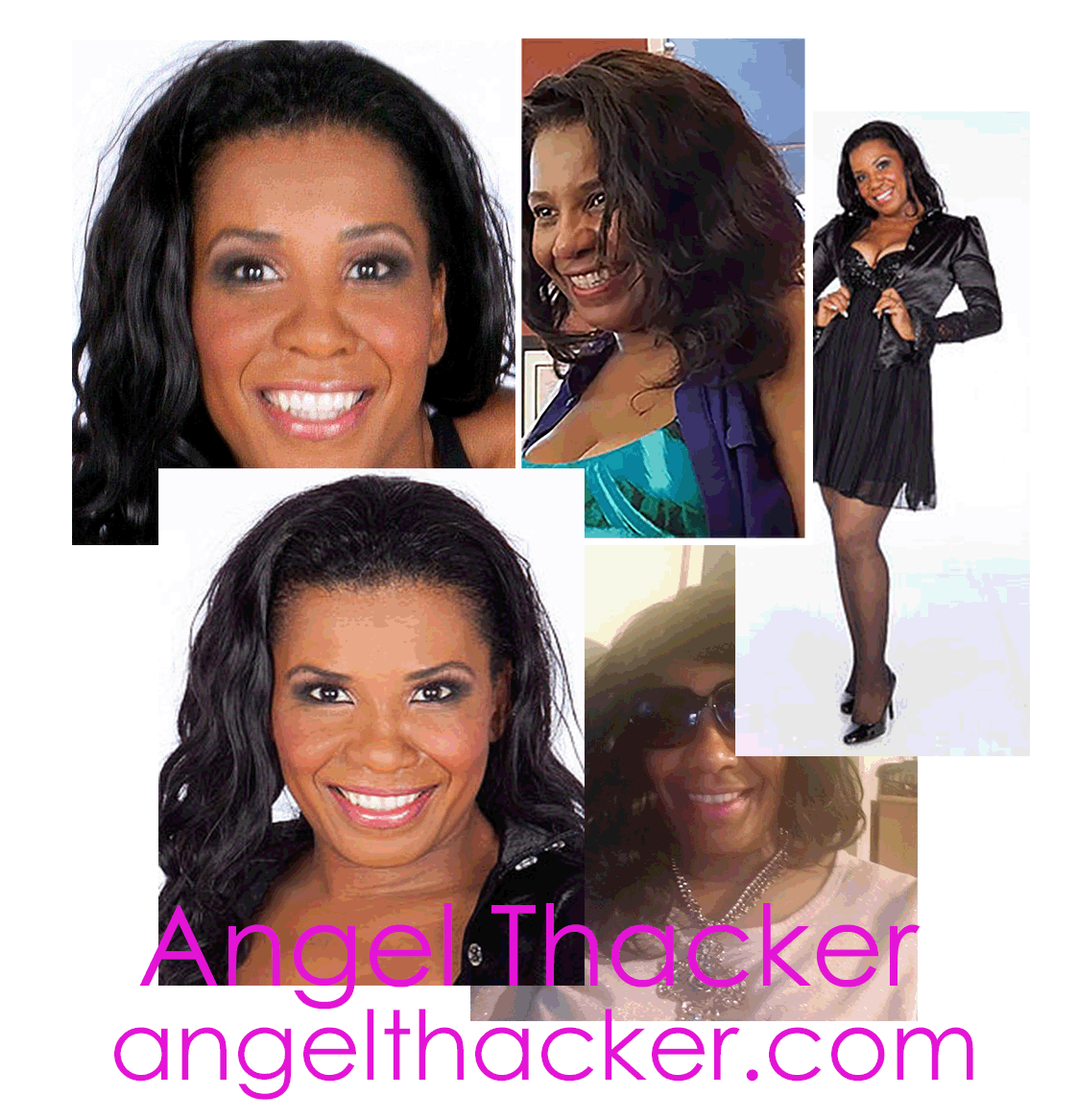 consulting and support for business!
accelerate your business..
join club "6 & 7" ~
take your business to 6 figures and beyond!
With real knowledge, tools and support!
Each of us has a desire to create something driven by our passions.
To work for more than just "the man", but for ourselves.
Bringing in enough revenue to create abundance and freedom...
so that we can live the life we truly dream of.
It's time to ACCELERATE your business!
You have things that you want to accomplish...
We all do!
We want to...
Grow our businesses to become real revenue drivers...
Connect with our ideal clients, gaining real joy and satisfaction supporting them with our work
Make a difference and leave a legacy in our work
I can work to help you...
Achieve our goals and be truly joyous
How do we accomplish this when doing business is changing so drastically and so fast?
You see, in order to be ready to transform your business, you have to make adjustments to meet the needs of our new world. In order to be transformational, you have to evolve.
​
Are you ready to evolve?
Are you ready to take your business to the next level?
Well baby, let's get to business
&
ACCELERATE YOUR BUSINESS!
I'm Angel Thacker
I am a big dream manifester, the Joyous Life Coach, and soul business mentor & strategist. I am a soul entrepreneur operating a successful practice that I have built for almost 30 years now. I've learned the lessons of success, failure, and everything in between. What I've learned has allowed me to build a six-figure business without working 12 to 16 hour days, 6 to 7 days a week. I believe creating a dream business is not worth creating if we are not able to enjoy our lives.
​
I've focused my passion on helping soul entrepreneurs get their businesses started or boosted into true revenue drivers.
​
I inspire individuals to achieve the impossible!
​
I create individuals who reach for the stars and create extraordinary lives!
​
I created this course bundle to help you dig in and evolve your business from top to bottom
To give you tools, information and real actions to help you turn your business amplifier to 11!
​
Do you believe you can lift your potential in your business and expand your reach as a practitioner?
​
I don't believe you can...
​
I KNOW you can!
You get to decide if today is the day that you will or if you will wait until you're "ready".
We can't always succeed on our own, sometimes we need a little help.
I created this program to help you fly.
​
Take my hands and let's fly today!
​
How do I fly Angel?
​
That's a good question. I know that you know how to do what you do. You have a passion and are very gifted. Your clients love you and you get amazing feedback after working with clients. But tell me... do any of these statements sound familiar?
​
I'm not very technical so I'm uncomfortable with the techie aspects of the business
​
I don't know much about social media so I just don't engage
​
I've never thought about credit card integration, I just use PayPal
​
I work 12 plus hours a day giving readings and consults. I do pretty good but am exhausted and don't get to truly enjoy life on my own terms.
​
I want to leave my day job but am afraid to dive in and focus on my soul business
​
My gifts are from God and I don't want to feel like it's all about money when connecting with clients
​
I don't like the feel of "selling". If I sound salesy then my clients won't stay with me.
​
I don't know where to begin! Business is not my thing.
​
Every client I've worked with has been certain about a few things:
They didn't want to just get by ~ They wanted to be fulfilled and joyous in their work and life
They didn't want to overwork to make ends meet ~ They wanted to be joyous and prosperous
They didn't want to work with jus anyone ~ They wanted to work with their ideal client
They didn't want to have to see clients from dusk to dawn ~ They wanted freedom
They wanted to be empowered and confident with the ability to say out loud that they want and deserve to make 6 figures and beyond so that they can create the life of their dreams.
​
They wanted to be truly FULFILLED in their lives.
​
Getting a great job "grinding" for someone else's success...
while you work to the point of exhaustion...
Did that fulfill you?
Getting the promotion you worked for to get a small increase to recognize your contribution...
Did that fulfill you?
Working your full time (or near full time) job while dabbling in your heart's passion...
Did that fulfill you?
Working in your heart's passion earning pennies for the hours you work...
Did that fulfill you?
​
Your life is for you to make fulfilling for you!
Welcome to my Business Accelerator!
Where you can step into club 6 & 7.
That's 6 & 7 figures!
Times have changed in a blink of an eye and as entrepreneurs, we are being asked to stand up and do business in new and innovative ways. As you consider how to evolve your business to meet the needs of these new times, I want you to know that I want you to have every possible opportunity for success!
​
My Business Accelerator program is where you're going to learn how to build a revenue-driving business that will create for you the ability to have true freedom stepping up into the class of 6 & 7 figures ~ where you deserve to be!
This program is designed to bring you to a higher level so you can achieve at a higher level.
This is a group coaching program that...
brings the energy
brings the focus
give you tools that will help you bring results!
Have you been frustrated trying to boost your business to the next level?
This is not just a group of modules that you'll sit and work through and hope you will have success.
This program is coaching designed with 6 levels of focus.
1) BIG BUSINESS BASICS!
You have to know what you don't know and fill in the gaps before you can climb to the next level
Giving you the basics that all entrepreneurs need to know to truly build a strong business. I have combined the skills I've gleaned from my MBA program with what I've learned in growing my own business and have added the adjustments and learnings from helping small operators and entrepreneurs.
​
2) GROWTH FOUNDATIONS
You have to know what you don't know and fill in the gaps before you can climb to the next level
Together will walk through the tools, technologies, and processes that we all have to master to be able to do real business in the new real world. Taking your message, program, and process to the masses on line
​
3) 6 and 7 MINDSET
You can achieve anything you desire to achieve. You just have to know it!
We will transform your focus and bring you to a place where you know you are able and deserving of achieving your dream goals for your business. Getting you on track to achieve anything.
​
4) BIG TIME SUPPORT
You won't be alone in this transformation.
You will have more than just learning and hands-on activities. There will be support from other members of my Joyful Prosperity Team to answer questions. There are support sessions with subject matter experts and office hours with me every week!
​
5) ACTION DRIVEN STRATEGY
When navigating a difficult trail you need a good map!
As a successful business operator and consultant, I will give you real strategies that work. All to help you build a real business that operates with ease and generates profitable revenue.
​
6) CUSTOMIZED COACHING
Every great athlete has a great coach!
As part of the program, you will receive 1:1 coaching session with me where we will focus on transforming your business in the most effective way to affect your business/
What's included in the Business Accelerator?
This program is packed full of training, learning and coaching to help you earn your membership card to Club 6 & 7!
Module 1: Dream map creation
establishing your ideal business image & what you want
Module 2: Mind hack to level up!
releasing and reprogramming your blocks and hurdles
Module 3: Branding you with fire & spark!
creating your unique brand to help you stand out
Module 4: BeU Authenticity
telling your story to drive your brand
Module 5: Inventing your ideal client
creating a connection to the client that will light you up!
Module 6: Niche discovery
finding the market that drives your passion & market to them
Module 7: Niche mastery
techniques and tools to master and succeed in our market
Module 8: Your services | Your pricing
deep diving into your best matched services and pricing
Module 9: WOW packages & services
create programming to drive revenue & solve for your clients
Module 10: Business of doing business
the foundations of real business
Module 11: Building financial goals and plans
strategies to setting powerful financial goals you can meet
Module 12: Your marketing plan
build a marketing plan that makes you stand out in your niche
Module 13: The social media game
creating a plan for engaging in the world of social media
Module 14: Technology mastery
tap into the technologies that are a MUST for your eveolution
Module 15: Developing and nurturing your funnel
learn strategies and techniques to grow & nuture a community
Module 16: Creating your marketing TRIPWIRE
developing and creating a tool that will pull hot leads.
Module 17: Automation technology
automating your lead generation and community management
Module 18: Simply legal
setting up your payment, forms, terms and contracts
Module 19: Get launched,baby!
setting up and hitting the button on your big launch!
Participants of my Business Accelerator get a full package of focused learning, coaching and strategies to bring them closer to their financial goals. With these modules, you will get...
CLIENT INTAKE & ASSESSMENT
All participants will go through my coaching client intake process which includes;
Intake form
My Dream Creation method
Dream mapping activities
My Soul Activation Pillar of Release process
​
$4,169 Value
​
To succeed in your mission there are things you have to know!
I've pulled together my business focused workshops that will help you upgrade and transform your business to help you generate on the global platform.
All of these workshops break the content down in a simple way for you to understand
You will have practical examples and walkthroughs.
You will be taken through shortcuts and ease of use processes for important technology
You are shown how to engage with followers, fans and leads to build your business
Most important, you will be taken through THE most important areas that the new world entrepreneur MUST know.
​
Your business MUST KNOWS!
No limits dreaming ($185 value)
Know yourself and what you want ($185 value)
Effective blogging ($185 value)
Powerful podcast playshop ($185 value)
Nail your ideal client & for after them! ($185 value)
Know your technology need ($185 value)
Using a launch to drive business ($185 value)
Creating an authentic message that connects you to clients ($185 value)
BrandingU ($185 value)
Vital pricing ($185 value)
Solve for new consumer demands ($185 value)
Growing & engaging leads ($185 value)
Be authentic, connect you to your community ($185 value)
Soul selling ($185 value)
Social media to drive business ($185 value)
Setting goals that drive your dream ($185 value)
Action now = your life's dreams ($185 value)
Finance ~ Schminance. Basic business financials ($185 value)
The business of doing business ($185 value)
The SEO game ($185 value)
Social media advertising ($185 value)
Products. The game-changer ($185 value)
Networking for the win ($185 value)
That's not all!
Each participant will receive ....
2x month group coaching calls with Angel
Angel will keep you focused, build your energy, synergize your soul, and answer questions. These calls will give you the fire and focus to keep you on point during your program.
$3,900 value
1x month group session a member of Team Angel
Each month you will have a session with a subject matter expert to help you master technology, finance, and other areas to help you be a true business mogul
$1,500 value
​
1x month office hours with Angel
A session to help with questions and assistance. Angel will be available 1x each month for your chance to get the answers you may need
$1,794 value
​
1x month 1:1 45 minute session with Angel
Combining group coaching with private coaching will create a powerful experience. Your goals and vision are Angel's primary focus.
$2,250 value
​
1:1 Branding session with Angel
We all have a different feel, a different touch to our business. Angel will support you with a personalized branding session to give feedback, strategies and more.
$650 value
​
1:1 Launch Assessment session with Angel
As you build your program launch Angel will review, give feedback with a customized session
$650 value
​
I've included MORE!
Mindset is as important as real business knowledge. I want to give you as much as I can to help you build and develop your rockin' business. To help with this I have included some of the tools I've used with my 1:1 clients. Meditations and tools to focus you on creating a powerful space where anything is possible!
These are BIG BONUSES for you to go BIG!
Bonus Content!
Creating prosperity with the Divine Touch ($38 value)
Be You and Create! ($38 value)
Raise your limits and reach for the sky ($38 value)
Letting go of doubt and judgment ($38 value)
Taking the fear out of your reality ($38 value)
Money manifestation mindset ($38 value)
Setting your intention and generating that intention ($38)
Shifting you to the sixes & sevens club ($99 value)
Clear chaos to create prosperity ($99 value)
​
MEDITATIONS
Money Magnetism
I am Worthy
No Struggle Prosperity
Manifestation Magic
Confident as a LION!
$14.95 value
​
Bonus Content Value:
$478.95
Program Total Value
$23,124.90
All my participants will have access to me via email and text!
$2999 value
Are you ready to begin going to 5 figures a month in revenue and activating true freedom to live a life you'll love?
I remember when I decided to shift my focus from one on one readings & healing sessions with clients on the phone, in local stores and centers and fairs almost weekly all while juggling my 9 to 5 and being the center of care for my family.
It was exhausting and began taking a toll. I struggled with how to grow my business in a way that would not take away from the heartfelt nature of what I did and gave me more time to enjoy my life with my family.
When I refocused from solving questions to solving life for my clients then I was on the way to moving in my true soul path.
​
In 6 months we will celebrate together as you see success in what is truly possible for you as you step onto your soul purpose path and your dream life.
​
Remember...I love you and I know you can do anything you set off to today
Pay in full and save $700