Joy Advocate! Business Strategist, Problem Solver, Entrepreneur, Financial Analyst, Business Mentor, Event Producer, Public Speaker, Innovative Team Leader,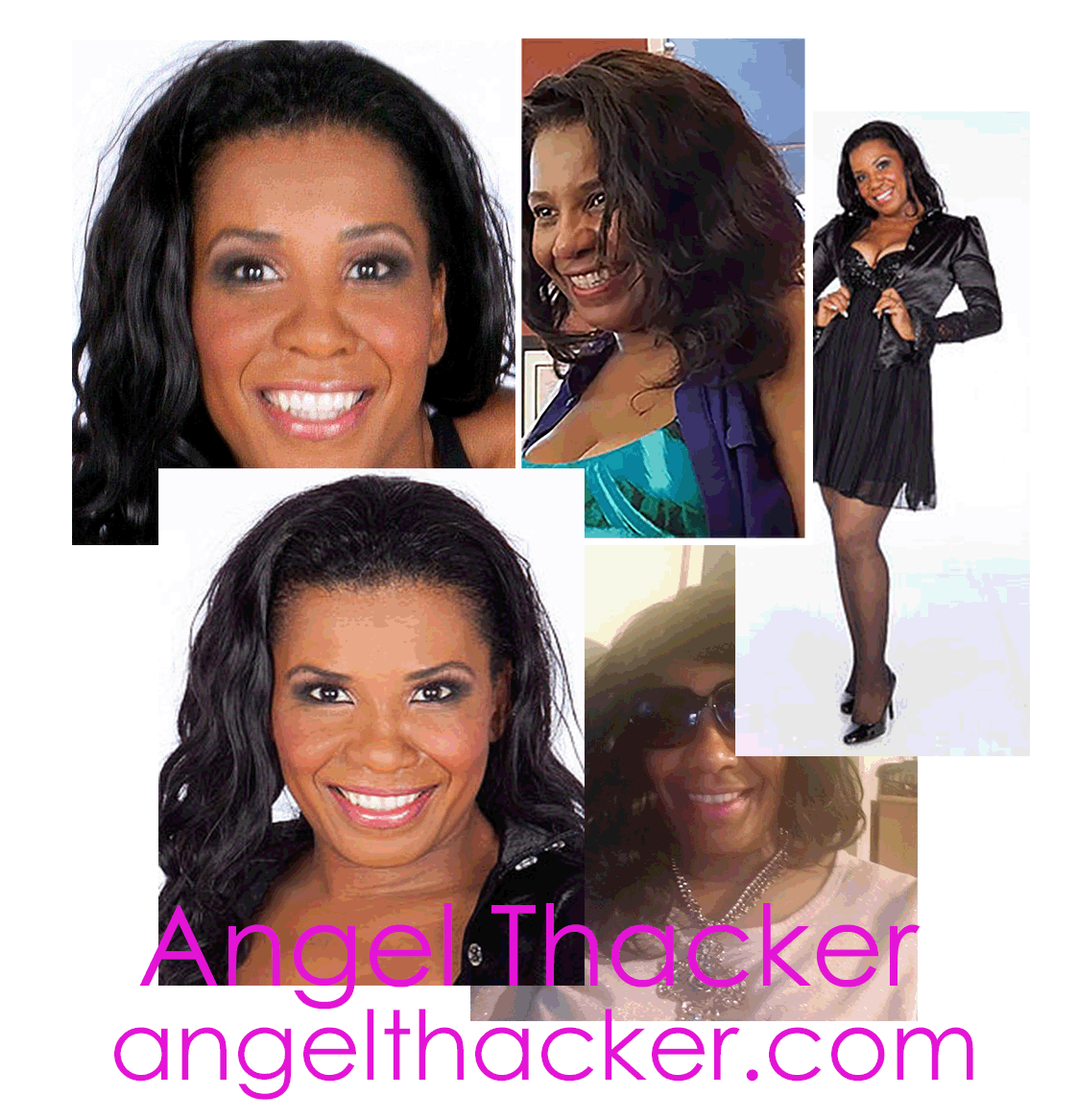 Accelerator Srategy Partner
consulting and support for business!
Marketing, PR, and Business Strategy
With real knowledge, tools and support!
your partner in accelerating YOUR business!
Creating success with your dream business is like becoming a successful dancer over 40!
"Your first time on stage is the scariest thing you've ever faced. But when you're done.. all you want is more!"
Angel Thacker,
Founder, Afro-Belly Boogie & New Age Guild. Principal, Two Lions Group LLC
SF Bay Area Belly Dancer & Fitness Entrepreneur
I became a dancer late in life .. first out of necessity then because I loved it! I started dancing as part of my fitness journey when I launched my brand Afro-Belly Boogie. A fitness program that helped me regain my health and launched more than 150 individuals into their personal journies as fitness professionals. My passion for fitness evolved into a passion for dance. I can still remember my first professional performance. I was scared, unsettled, and (after seeing all the young beautiful dancers around me) I felt completely unprepared. How could I possibly think that I could be competitive in this field?
​
Let's be honest. How often do we feel that way every day in business? Especially in our own business. The feelings are almost all the same:
​
fear of failure
feelings of inadequacy
unsure of our skills
not sure if we can remember what to do
lack of confidence in our presentation
lack of education or knowledge
​
This is how we feel that first step out to the unknown. However, like my journey in the dance, I became more comfortable, confident and my skills strengthened with every performance.
​
Accelerating your business is about accelerating your life through igniting what you're passionate about and launching your business UP on the momentum of that passion!
​
Find your brand, define your message, connect to your ideal client base, and build your community.
Are you tired?
​
Tired of...
Doing a great job "grinding" for someone else's success...
while you work to the point of exhaustion...
Did that fulfill you?
Getting the promotion you worked for to get a small increase in recognition of your contribution...
Did that fulfill you?
Working your full time (or near full time) job while dabbling in your heart's passion...
Did that fulfill you?
Working in your heart's passion earning pennies for the hours you work...
Did that fulfill you?
​
Your life is for you to make fulfilling for you!
What did I do with my business?
I took my love for dance and passion for helping others move freely and have fun and created an internationally recognized fitness brand.
​
I evolved my intuitive business from a face-to-face brick and mortar business to a financially efficient, revenue-driven online business.
​
I created a highly recognized podcast featuring internally renowned practitioners and personalities
​
I founded a community website that has helped practitioners launch and build passive income.
​
I have been able to build a thriving business with 6+ figures and growing.
​
I want to help you do what I did!
​
How did I do it?
I created my world by focusing on creating everyday manifestation magic using everyday joy.
When I got out of my way and allowed my passions to lead as an asset rather than a tool I began to truly build and grow a business I loved. I was able to release the blocks that had me believing that, as a soul entrepreneur the work I did had to be hard and filled with some sacrifice to be successful.
​
By letting my deep connection to my Soul Purpose drive my focus and trust that I was able to build a thriving business with ease and joy I was able to truly accelerate! I would love to help you to build the same story for your business and the same joyous satisfaction in your life.
Being a Soul Entrepreneur does not mean that you are destined to struggle with technology or creating a satisfying income that supports your lifestyle.





You can do the work that connects your joyous passion and build a joyous and prosperous business at the same time.





I want to help you to create this reality!
I am a practicing Soul Entrepreneur that has worked in my community for over 25 years
​
I have built and sustained a thriving business that has evolved with trends and changes in business and technology
​
I have built a fitness brand without a background or knowledge of the fitness industry
​
I have created launches, products, programs, and courses that have sold 5+ figures
​
I have delivered more than 25,000 hours of individual session hours as a practitioner
​
I have delivered group training sessions for Soul Entrepreneurs across the nation and via conference call for the last 7 years
​
I have trained & worked as a real-world business leader and consultant for over 20 years
Education Credentials
Undergraduate study
Santa Clara University
University of Pheonix
Graduate study
University of Florida
Walden University
The College of Metaphysical Studies
Bachelor of Science, Business Administration
MBA, Finance & Marketing Focus
Doctorate (candidate), Organizational and Infrastructural Development in (Divinity):
McKinsey Group, Management Accelerator Program
Inclusive Leadership - Leadership Training
Workshop and Group Facilitation Training – Franklin Covey
Goal Setting Workshops - Franklin Covey
Date with Destiny & Unleash the Fire Within - Anthony Robbins
​​Emotional Intelligence - Leadership Training
Mentors & Certifications
Minister, Universal Life Church
Certified Medium (Imagine Spirit)
Certified Life Coach (Expert Rating),
Certified Personal Trainer (NESTA, PTA Global)
Certified Professional Life Coach (Transformation Academy)
Certified Life Purpose Coach (Transformation Academy)
Certified Spiritual Life Coach (Transformation Academy)
Certified Happiness Life Coach (Transformation Academy)
Certified Goal Success Coach (Transformation Academy)
Employee Performance Coach (Transformation Academy)
Master Life Coach (Transformation Academy)
Certified Hypnotist (American Alliance of Hypnotists)
Aromatherapy Certificate (UC), (Expert Rating)
Charka Energy Healing | Clearing (MSC)
Sacred Herbalist (UC)
Reiki (UC)
Guided Meditation | Past Life Facilitation (PE) (MSC)
​
Mentors
Intuitive Development - (MSC)
Release of blocks and soul attachments – Catherine Morningstar (deceased)
Chakra Clearing and Healing Training - Catherine Morningstar (deceased)
Distance Healing and Reading Training - Catherine Morningstar (deceased)
Mediumship Mentorship - Annette Martin (deceased)
Who is my ideal client?
My ideal client is anyone who is ready to take their business to the next level of earning potential. The potential that will help them live the life they desire while connecting with clients that fulfill their passion.
Are you a...
Spiritual practitioner
Spiritual life coach
Healer
Massage Therapist
Personal Trainer or Coach
Dancer
Performer
Artist
Astrologer
Multi-Level Marketing Distributer
Skin Care Professional
Hair or Body Care Professional
Small Boutique or Spa Business Owner
Body Spa Product Manufacturer
Or are you just considering answering the call of becoming a practitioner?
I'd love to help you!
Anyone who desires to assist, educate, coach, heal, service, or entertain individuals and the community through their works is my ideal client!
As an Accelerator Strategy Partner for my clients it is my great passion is to help them grow their business to a level that brings them great satisfaction, abundance, joy and true life FREEDOM. When speaking to me you are speaking with someone who truly cares about your business, your reputation, and the dreams you have for your life and legacy. My services include traditional marketing and business strategies combined with innovative trends that include social engagement and gorilla marketing. With access to resources and professionals that add to your toolbox, I will help you stand out in the market place and GROW!.
I can help you crack the code!
As a Business & Leadership Coach and Mentor, I can help you...
Connect deeper to your gifts to evolve and expand your process to make the most impact for your clients
​
Discover and connect to your deep Soul Purpose
​
Create and streamline your processes to include; audience engagement, marketing tools, client onboarding, set rates, develop signature products & programs and create a powerful brand
​
Fine-tune your mindset, release the blocks & shadow talk that have held you back or kept you stagnant in your business growth
​
Create Content that will drive business and create a solid client base for you
​
Services
I bring you a full department of support...
marketing plan development

aid with building and executing advertising campaigns

applying business messaging to the business models

competitive research

develop branded marketing products

develop marketing workflow and content

customer funnel building and engagement
press release writing

social media messaging

brand development

event support and guidance

speaking & presentation booking support

reputation support

mission & value identifying and messaging

content support

product and program development
financial reporting

plan development

problem solving

goal setting & accountability

technology learning and support

assessment of business opportunities

research partnerships and residual income opportunities

offer solutions

website/landing page development

author mentoring
Support
During our time together my clients have access to tools and support to help them on their journey. The support I give my clients is designed to give them the advantage of having not just a business partner but a true business and life coach. Some of what I provide...
financial support templates, tools & reports
presentation coaching (podcasting and vlogging)
weekly/monthly messages and lectures
early access to videos and audio learning
private forum for Q&A
discount pricing & VIP access to my events
text message access for feedback and questions
affirmations and mindset tools
And all my clients are added to the New Age Guild for as long as we work together!
​
I will work with you to create real tools and actions to evolve and grow your business. Focusing on;
​
Empowering you to accept and pursue your deep SOUL PURPOSE
​
Understanding the needs of focus on the modern consumer and how to connect to them
​
Create a process that is pulled directly from your Soul Purpose and solves the problems for the clients you absolutely love to connect with
​
Releasing any blocks to accepting you are worthy to generate financially
​
Building and launching a real revenue-generating business
Fees
My hourly service rate is $225 per hour. I work with my clients monthly to bring real value, focus and movement to the goals we set together and have set up my fees to benefit from working more hours consistently to benefit your needs. I have several options to work with just about any business budget and recommend working together for at least 90 days (3 months), for that is the minimum amount of time it will take to make a real change in your business. Working with me in the below options includes all my service skills and systems and will include a monthly report out of the work completed.
Business Accelerator

Every month

Business Accelerator

Every month

Best Value

Business Accelerator

Every month
Connie Steinman
Author, Teacher, Writer, Actor
Thanks to Angel Thacker, Joyous Life Coach!
​
Angel empowers you as a writer to follow your dream from writing a book to getting it published! Angel brings out the best within yourself to live your best life! Angel is inciteful and inspiring on your journey. Her coaching enables you to write your story and get it on paper. Angel communicates with you so that you can write and freely express your ideas in your book. Angel's gift is supporting you in breaking down barriers to freely create and expand your message and speak and write with confidence. Angel begins with you reading what you have written and telling her about your book.
Angel has you transfer all of your notes, journals, files, etc. into one document.
She begins with you organizing your work into chapters and sequencing sections of your writing within the chapters from beginning, middle, and end. The table of contents is developed by numbering and/or tilting the chapters.
The author begins with chapter 1 and she coaches you in expanding it. Angel leads you to visualize your scenes and how you feel about the characters. Angel gives short assignments like journaling to break through writer's block and personal issues. I learned to trust the process.
Angel guides the author to expand on the scenes that move the story forward and what information connects with the audience. Angel makes sure your ideas are clear and meaningful for your audience. Angel encourages you to dig deep by giving details, explaining a situation, and writing how you feel feeds a powerful story. Your writing is NOT just putting the icing on a cake! You pick and choose what is important and give it depth. Angel develops your speaker persona throughout your book and leads you through some public speaking exercises to promote your book. She also suggests publishing services for your books like editors, distributors, publishing companies, and various resources/venues.
Angel believes in you! I am happy with my book! If you connect with Angel, you will finish and publish your book! Thank you, Angel!
Connie Steinman
Behind the Wall
"Angel truly is an Intuitive Angel. She was able to see situations in my life over the phone and radio from across the country. She saw that I tend to reach for relationships from people that aren't available and become angry that they aren't. I had clearing and past life sessions with her to release the issues and blocks that kept me from finding the right person. Now I am more open and have manifested a fabulous relationship. I have NEVER been is such a wonderful relationship.
Thank you, Angel!"
​
Susan
Maryland
"Angel was spot on and made my life feel so much less heavy. Thank you for your presence. You really need to take time to work with Angel!"
​
Catherine
Georgia
"Angel is right on target. Gave me the focus and saw the job opportunities coming to me. And pointed me to the right one. Amazing!"
​
Zeek
India