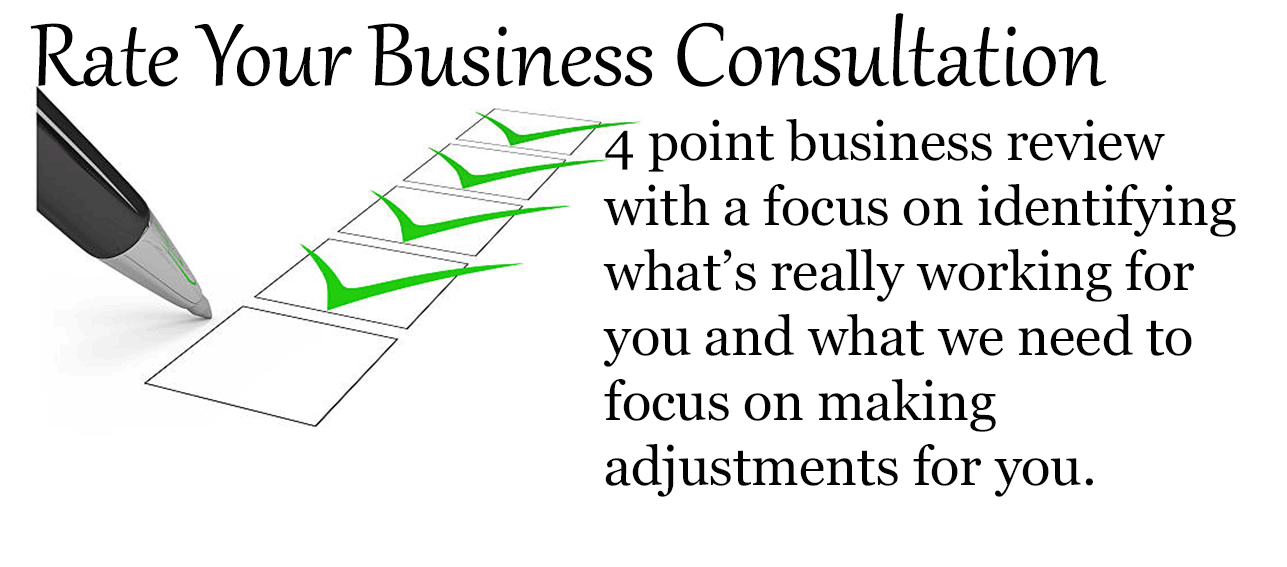 As I get started with may of my clients I can find that many of them don't know where to start, what they need help with or at what level to place themselves. I can understand anyone feeling this way, I have come to feel this way at times myself!
This special offering is designed specifically to help you review where you may have the opportunity to grow, update or change your current presentation. This is an ideal session for someone who is not sure if they are ready to make changes or even if they do. I will use my 30 years of experience to review your process and give you a 4 point report out that will help you take the next step to move forward.
​
What will you receive?
​
Website review. I will review your website and give you my expert insights on what's truly working for you and where you may need some focus to update, add or change to make your site a stunning support system for your business.

Social media review. Are you engaged with all the platforms you need? And are you engaging with them in a way that works for your programs? I will let you know!

SEO review. I will check your site listing and keywords to and give insights on where you stand.

Programs and services. I will review your processes to help determine if there are opportunities to change up or add to your offerings
​
This is a $900 value and is a huge value if you're not sure where to step in your business or just need a solid boost! Complete the below request if you would like to take advantage of this business review.