Life & Joy Coach, Business Strategy Coach, Shamanic Practitioner & Intuitive Coach, Ascension Coach
Are You A Soul-Centered Entrepreneur?
Are you a...
​
Spiritual practitioner, Spiritual life coach, Healer, Massage therapist, Intuitive, Personal Trainer or Coach, Dancer, Performer, Artist, Astrologer, Tarot Reader, Psychic, Small Boutique or Spa Business Owner
​
Then you are a SOUL-CENTERED ENTREPRENEUR
It is not easy to create a successful holistic or spiritual business. You need a combination of conventional and unconventional tools and more than just a pinch of creativity. We can make mistakes and turn our wheels far too fast for far too long - becoming overwhelmed and even burned out. Focusing on bringing in money rather than the quality of clients that fit the business we're trying to build.
When we are gifted with the talents of the oracle, we often find the work is easy. Coming to us powerfully and the people around us feeling we are THE BEST! Though the work comes easy, building the business can be hard.
​
And, most of us who are pulled to service the community in a holistic or transformative profession are more comfortable with our gifts and connecting to people than we are with technology and the business of doing business
​
And let's not overlook how things have become more complex as we all adjust to a world transformed by covid.
And, at the end of the day, all we all wish is to have the same thing we work to give our clients...
Happiness
Fulfillment
Success &
Abundant Prosperity in ALL areas of our lives
Do any of these thoughts resonate with you?
Are you just getting started?
​
Do you feel the pull to heal and relieve people of the pain and suffering they may be holding on to?
​
Have you been dreaming to get started as a tarot or angel card reader?
​
Do you feel the pull from spirit to deliver messages to people from the other side?
Or are you ready to boost your current business?
​
Do you wish to increase the revenue you bring in?
​
Do you have to do exhausting hours of sessions a day to make ends meet?
​
Or maybe you haven't felt connected to your ideal client yet.
​
and...

Are you ready to take your business to the next level?



With more clients and revenue than you know what to do with.





Do you want to live your life on your terms every day?





Being able to do what you want... when you want...



Making your business that

Big Dream

business you hear others talking about...


#bigdream
If any of these thoughts fit you, I can help you!
I can help you breakthrough...
And create a business that thrives, satisfies and frees up your time to enjoy your life
I'm Angel.
I'm a Medium, Soul Activation Healer, Business Strategist, and Empowering Soul Purpose & Life Coach and I'm here to help you connect to the Divine, ignite your SOUL PURPOSE, and generate TRUE ABUNDANCE in all areas of your life.
​
I have been a Soul-Entrepreneur for more than 30 years and have built a solid business in the community. In my personal journey, I have learned that it can be difficult to know which way to turn, how to adjust, and even if you are pursuing the right path. I have developed tools that combine the marketing and business strategies I have developed from my very practical education and professional background.
I spoke about how I have been working on my business for more than 30 years. In 2015 I had reached a point of exhaustion. Between my job and my passion, I was working all the time. Renting a studio space for dance, office space to see clients, and traveling the community for workshops, 1:1 sessions, and in-home/business sessions. All while working my regular job.
At the time I wasn't quite prepared to walk away from my job - I love what I do - but I couldn't continue at the pace I was driving.
I decided to take my business to the internet. At the time it was something I did give me some time back, I didn't realize it was going to be a boom for me!
I created online content for my life coaching business by using webinars, 1:1 training, and automated content. For my dance fitness programs, I created online training programs for instructors and dance classes for fans and enthusiasts. I was nervous at the first launch. I created a launch that brought in more than $6,000 the first week. I was excited, for I would have had to search through the community, find a location, pay a portion in rental fees, and worked myself a frenzy to raise that in 10 times the time.
Since then I have been able to create launches that have brought in 2 - 10 times that amount and I am not stopping there!
I have discovered that life is limited only by the limitations we place in our path. The only thing that is impossible is what we believe is impossible.
My background & Credentials
I am a practicing Soul Entrepreneur that has worked in my community for over 30 years
​
I have built and sustained a thriving business that has evolved with trends and changes in business and technology
​
I have built a fitness brand without a background or knowledge of the fitness industry
​
I have created launches, products, programs, and courses that have sold 5+ figures
​
I have delivered more than 20,000 hours of individual session hours as a practitioner
​
I have delivered group training sessions for Soul Entrepreneurs across the nation and via conference call for the last 7 years
​
I have trained & worked as a real-world business leader and consultant for over 20 years
Education Credentials
Ph.D.,

Organizational and Infrastructural Development
Bachelor of Science, Business Administration
MBA, Finance & Marketing Focus (candidate)
McKinsey Group, Management Accelerator Program
Inclusive Leadership - Leadership Training
Workshop and Group Facilitation Training – Franklin Covey
Goal Setting Workshops - Franklin Covey
Date with Destiny & Unleash the Fire Within - Anthony Robbins
​​Emotional Intelligence - Leadership Training
​
Some Professional Highlights
​
◦A Marketing professional for more than 20 years
◦A financial professional for 15 years
◦More than 25 years, leadership for both teams and organizations
◦Personal trainer
◦Professional dancer
◦Dance fitness program designer
◦Group exercise instructor
​
Holistic Studies, Mentors & Certifications
Minister, Universal Life Church
Certified Psychic Medium (Imagine Spirit)
Certified Life Coach (Expert Rating),
Certified Personal Trainer (NESTA, PTA Global)
Certified Professional Life Coach (Transformation Academy)
Certified Life Purpose Coach (Transformation Academy)
Certified Spiritual Life Coach (Transformation Academy)
Certified Happiness Life Coach (Transformation Academy)
Certified Goal Success Coach (Transformation Academy)
Employee Performance Coach (Transformation Academy)
Master Life Coach (Transformation Academy)
Certified Hypnotist (American Alliance of Hypnotists)
Aromatherapy Certificate (UC), (Expert Rating)
Charka Energy Healing | Clearing (MSC)
Sacred Herbalist (UC)
Reiki (UC)
Guided Meditation | Past Life Facilitation (PE) (MSC)
Right Hand Reiki | 9th level, Grand Master
Crytal Healing and Scrying
Angelic Healer
​
Mentors
Spirit Attachment and Spirit Release Training – Catherine Morningstar (deceased)
Chakra Clearing and Healing Training - Catherine Morningstar (deceased)
Distance Healing and Reading Training - Catherine Morningstar (deceased)
Mediumship Mentorship - Annette Martin (deceased)
​
I inspire individuals to achieve the impossible!
​
I am a highly effective coach and strategist.
My #1 desire is to make your dreams of where you wish to be in your business your reality.
I create individuals who reach for the stars and create extraordinary lives!
I created this club to help bring as many individuals to their truly possible lives as I can!
To help them dig in and evolve their business from top to bottom
To give them tools, information, and real actions to help turn their business amplifier to 11!
​
Do you believe you can lift your potential in your business and expand your reach as a practitioner?
​
I don't believe you can...
​
I KNOW you can!
You get to decide if today is the day that you will or if you will wait until you're "ready".
We can't always succeed on our own, sometimes we need a little help.
I created this club to help you fly.
​
Let's take hands and fly today!
​
Now, let's have a real discussion on a topic that's brought to me almost daily...
There are a lot of coaches and programs out there with promises of helping you build those dream profits. The pandemic has increased the number of coaches by double digits!
It can cost you from hundreds to tens of thousands of dollars to work with a coach. And there is no guarantee that you will get the results you were hoping for.
​
so you say... "I can't afford to work with a coach Angel"
This is an example of what I call ...
the poverty mindset
That is believing something is out of our reach because it feels like it costs more than we think we can afford.
​
Vs.
​
Seeing the value, energy, and power that will be gained by having an EXPERT as a partner to take us to the next level of our promised path of success and prosperity.
I don't want money to be a barrier for anyone
​
And I wish to help as many Soul-Entrepreneurs as I can
​
Because our communities NEED YOU!
So...
Welcome to the
Soul-Biz VIP Club
Learning, training, networking and coaching!




To boost your soul-centered, transformative, intuitive, healing business...
It's time to get to business!
Times have changed in the blink of an eye and as entrepreneurs, we are being asked to stand up and do business in new and innovative ways. As you consider how to evolve your business to meet the needs of these new times, I want you to know that I want you to have every possible opportunity for success!
You have things that you want to accomplish...
We all do!
We want to...
Grow our businesses to become real revenue drivers...
Connect with our ideal clients, gain real joy and satisfaction supporting them with our work
Make a difference and leave a legacy in our work
Achieve our goals and be truly joyous
Here's what you get as a Soul-Biz VIP!
Member listing on the New Age Guild website. This directory will help the soul-centered business owner get visibility and grow their business. (equal to your club membership)
​
Exclusive Facebook Group. You will be invited to join an exclusive Facebook group where you will have access to even more content, free goodies, live events and more that only the members of this group will have access to!
​
Workshops: Monthly workshops covering relevant subjects in business, motivational series, suggested & requested content. Each focused on bringing you closer to building your successful business!
​
Newsletters and white papers: Exclusive access to newsletters and white papers focused on business, program launching, and more!
​
6 & 7 Activities/Millionaire Mindset: My mindset focus to take you to a space of 6 and 7 figures. That is my millionaire mindset! Getting your head in a space to take your business (and life!) to true magical manifestation... like a rockstar!
Discounts: All members receive a 30% discount on all my offerings!
​
VIP Access: Special VIP access in the Business Essentials events.
​
Expert rating access: You are able to apply to be a featured presenter, facilitator or speaker at one of my events or those of my partner organizations.
​
Archives! Once you join you will have current and past content until you decide to step away. All for one cost!
​
Access to Business Experts!: Each month I will feature business experts in workshops, calls, articles, and events. As a member of the network, you will have access to all these experts to hear their tips and advice. They will also bring you special giveaways and offerings that will help you to build a thriving business!
​
Case Studies: Each month we will look at real business issues and problems through the eyes of real business owners. Members of the Business Essentials Network will work through problem solving and strategies to help shift the outcome. Real-time learning with real businesses!
​
Networking Events: Virtual events (and live as the communities open back up!) where you can meet other entrepreneurs, make partnership connections, and more!
​
Featured Business Opportunities: I feature members of the network on radio, YouTube, and social media. Get experience presenting your product to a larger audience and get visibility for your products and services!
Bonus Alert!
As I said early, I want to help as many people as I can to bring their messages, power, and energies to the world. We are in a scary place and all of us are needed to truly rescue and heal the world. So, in addition to everything stated above, I have three extras for the first 100 people who join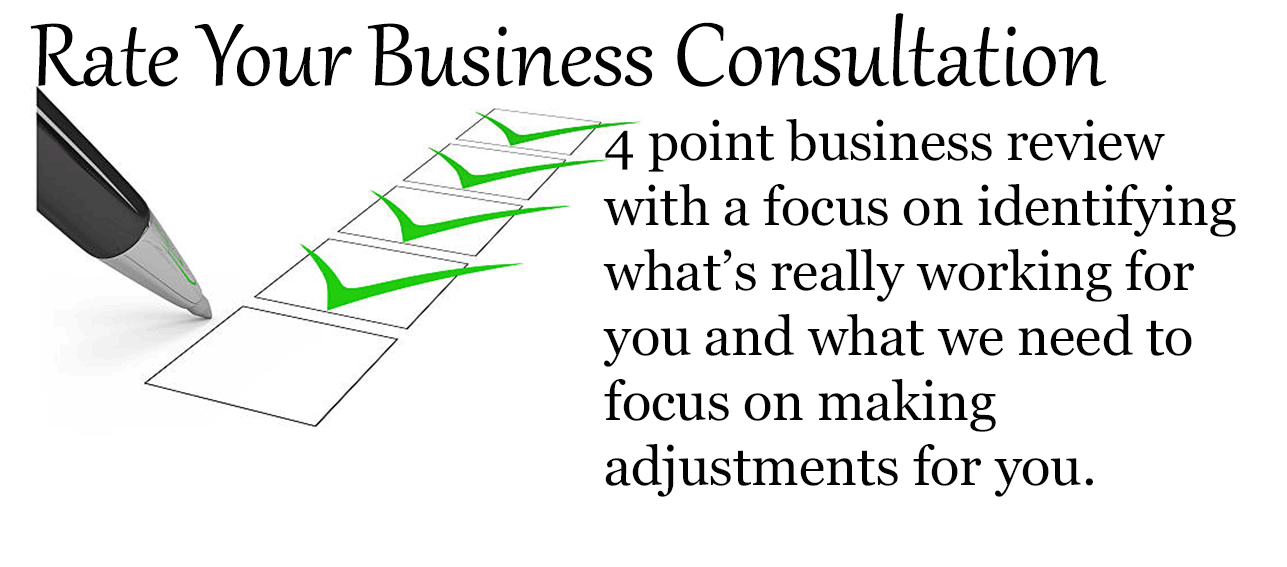 What will you receive?
​
Website review. I will review your website and give you my expert insights on what's truly working for you and where you may need some focus to update, add or change to make your site a stunning support system for your business.

Social media review. Are you engaged with all the platforms you need? And are you engaging with them in a way that works for your programs? I will let you know!

SEO review. I will check your site listing and keywords to and give insights on where you stand.

Programs and services. I will review your processes to help determine if there are opportunities to change up or add to your offerings
​
This is a $900 value and is a huge value if you're not sure where to step in your business or just need a solid boost!
Soul-Entrepreneur Business Essentials Blue Print
This is a 7-page white paper that includes the foundations of my Joyous Life Method Business Essentials. You will get the areas of focus that I believe can set up the Soul-Centered Entrepreneur for success in starting and growing their business.
Business Strategy 1:1 with me!
A full business strategy session focused on any area of your business you wish to focus.
These bonuses are meant to give you the tools you need to make changes and adjustments to truly grow your business! As I said, I am serious about being a part of this evolution! And I want to be there to see you rise up and shine!
​
So how do you join? There are 2 levels you can join!
Check both options and select the option that fits your needs.
I want to also share this...
​
The cost of this program will most likely rise as it grows. It's a lot of work I've committed to you. How you join today is how you will always be.
You will be locked in at the price you join!
​And these values and bonuses are only for the first 100 individuals that join.