Joy Advocate! Business Strategist, Problem Solver, Entrepreneur, Financial Analyst, Business Mentor, Event Producer, Public Speaker, Innovative Team Leader,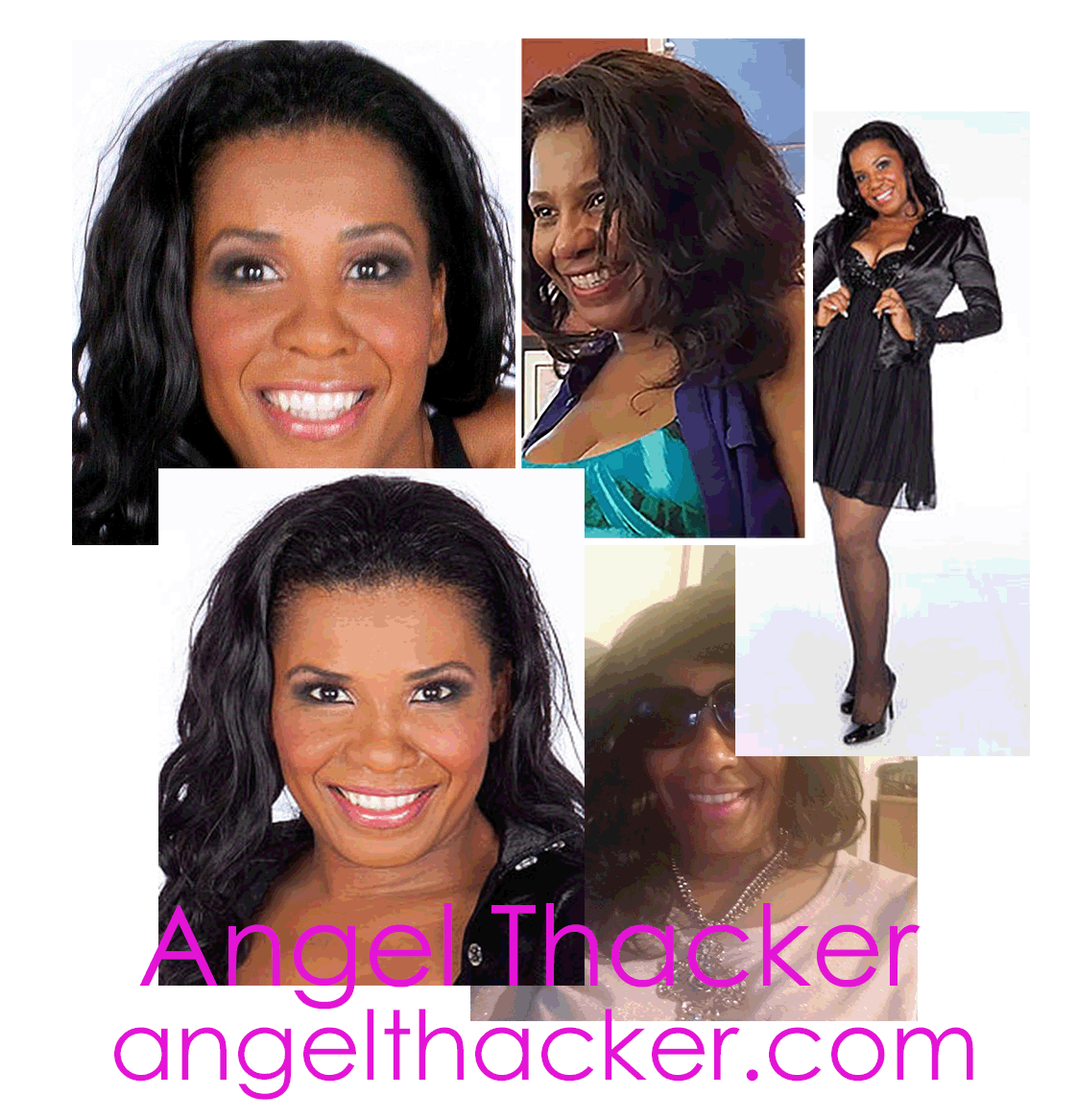 IDEAL Coach for the Woman Spiritual Entrepreneur.
I got you, girl!
EXPRESS your desires!
ACCEPT you are worthy!
IGNITE your dreams!
and ACTIVATE WOW in your LIFE!
"A life lived on purpose is a life lived in power."
You can achieve anything

in a life filtered through joy!
Transform your life into joyous prosperity & abundance.
Focus this moment on creating joyous future moments!
Activate & Accelerate Your Life!
My name is

Angel Thacker

and I believe that everyone can create their true dream lifestyle by fulfilling their calling.
​
I have been working as a SOUL ENTREPRENEUR, for almost 30 years. Learning and evolving as the times and trends have changed. My background includes undergraduate and graduate studies, certifications, and experience with business technologies and proven success coaching clients and small businesses.
​
As an Intuitive Life Coach & Holistic Healer, I have successfully built a thriving business that has given me joy, allowed me to provide for my family, and brought me great satisfaction as I worked with my ideal clients that resonated with my true Soul Path Purpose.
​
In my work I became dedicated to helping Soul Entrepreneurs create, launch, grow and sustain a profit-driven business. As part of this passion, I created the New Age Guild which has allowed me to help new practitioners launch and transform already working practitioners to transform their business to meet the needs of the new technology-based consumer.
​
I am also a Master Soul Purpose & Life Coach, Reiki Master, Hypnotherapist, and Spiritual Life Coach. As a soul entrepreneur, I have facilitated more than 25,000 individual sessions, presented more than 5,000 hours of workshops, seminars, and group sessions. I have built a thriving business that has allowed me to live in joy and abundance while doing what I love to do! I am passionate about empowering my clients to reach for and achieve their greatest dreams and visions.
​
​
I want to help you break the bonds of the blocks, chaos, negative chords, and shadow chatter that stand in your way. All so that you can create a harmonious and joyous life.
​
I am here to help you bring balance and healing to your soul so that you can manifest with focus and live the joyous life you have been promised.
The Joyous Life Coach
Life Purpose Activator
Soul Business Strategist
​
Manifestation Magician
Join my tribe! Sign up for my mailing list and get some free stuff! I have a great gift for you! 21-day Joy Challenge to help raise your joy vibration.
​
Are you a Soul Entrepreneur?
I have a MAJOR gift for you!!
My workshop
Take your business from modest maintenance to crazy success!
You have access to creating all that you desire
You can manifest your deepest dreams
What's impossible is just code for what is truly possible for you
Remember that you must always say
​
I'm Possible
​
I am here to help you become a magical manifestation machine!
And create the life of your dreams!
Real business strategy and heart-based intuitive coaching to help you dig deep and find that deep soul purpose to help you to ignite your business and create the life you have dreamed of.
Intuitive and soul path coaching to help you release blocks, limiting beliefs, and create empowerment and action. I will help you focus on creating what is truly possible for you in your life
"Angel truly is an Intuitive Angel. She was able to see situations in my life over the phone and radio from across the country. She saw that I tend to reach for relationships from people that aren't available and become angry that they aren't. I had clearing and past life sessions with her to release the issues and blocks that kept me from finding the right person. Now I am more open and have manifested a fabulous relationship. I have NEVER been is such a wonderful relationship.
Thank you, Angel!"
​
Susan
Maryland
"Angel was spot on and made my life feel so much less heavy. Thank you for your presence. You really need to take time to work with Angel!"
​
Catherine
Georgia
"Angel is right on target. Gave me the focus and saw the job opportunities coming to me. And pointed me to the right one. Amazing!"
​
Zeek
India
Connie Steinman
Author, Teacher, Writer, Actor
Thanks to Angel Thacker, Joyous Life Coach!
​
Angel empowers you as a writer to follow your dream from writing a book to getting it published! Angel brings out the best within yourself to live your best life! Angel is inciteful and inspiring on your journey. Her coaching enables you to write your story and get it on paper. Angel communicates with you so that you can write and freely express your ideas in your book. Angel's gift is supporting you in breaking down barriers to freely create and expand your message and speak and write with confidence. Angel begins with you reading what you have written and telling her about your book.
Angel has you transfer all of your notes, journals, files, etc. into one document.
She begins with you organizing your work into chapters and sequencing sections of your writing within the chapters from beginning, middle, and end. The table of contents is developed by numbering and/or tilting the chapters.
The author begins with chapter 1 and she coaches you in expanding it. Angel leads you to visualize your scenes and how you feel about the characters. Angel gives short assignments like journaling to break through writer's block and personal issues. I learned to trust the process.
Angel guides the author to expand on the scenes that move the story forward and what information connects with the audience. Angel makes sure your ideas are clear and meaningful for your audience. Angel encourages you to dig deep by giving details, explaining a situation, and writing how you feel feeds a powerful story. Your writing is NOT just putting the icing on a cake! You pick and choose what is important and give it depth. Angel develops your speaker persona throughout your book and leads you through some public speaking exercises to promote your book. She also suggests publishing services for your books like editors, distributors, publishing companies, and various resources/venues.
Angel believes in you! I am happy with my book! If you connect with Angel, you will finish and publish your book! Thank you, Angel!
Connie Steinman
Behind the Wall
This is my very first self produced series of lectures and mediation. I pulled them out, dusted them off, and have them here for you at reduced pricing.
These offerings seem to fit the times we are in.
Enjoy the support of flashback Angel!